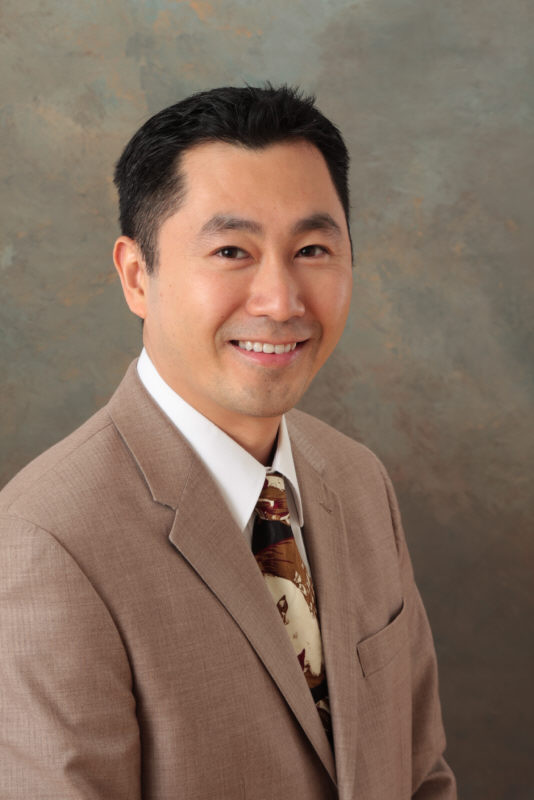 Robert Chow has many years of experience in sales and is very comfortable in the art of negotiations. He enjoys meeting new people and works well with them which is perfect for the Real Estate profession. The idea of helping an individual or family find their home and investment while putting a huge smile on their faces is what drives him to work every day. He is passionate about his career and really cares about his clients best interests. Understanding the Real Estate market and acquiring the skills to cater to each individual's wants and needs is very important to him. Career-driven and possessing strong work ethics combined with professionalism makes him a one-of-a-kind Realtor. "I will work hard for you and will give you 100% of my time and commitment. I will be honest, fair, and do my very best as your Agent!"
"Robert has helped us buy a home. The process has been very smooth from the beginning to the end. Robert took us to many open houses, driving us all over the city, sometimes with a very short notice. He is extremely responsive and patient and is just a joy to work with. Also he never pushed us into a direction we didn't want to go to. He carefully listened to our requirements for our perfect home and helped us find it."
Vincent Cridlig
"Robert is absolutely recommended. I have never seen anyone this responsive, up to late night. I have never had to wait for more than 10 min for him to call back. He always has sense of urgency, deadline in his mind so that he can guide you through the whole process. Also, he would do his best to fight for the deal. He would stand on your side always. If you want a trust worthy agent, he is the one."
Shimei Cridlig
"We met Robert through a referral from a friend who had a great experience working with him. We couldn't be happier to have been introduced. Robert helped us with our new home purchase this year. This was after visiting multiple open houses and going through bids in 2017. He was always there when we visited the open homes, providing opinions, guidance and helping us to narrow down on the home we finally bought. He is very transparent, responsive and knowledgable. Its been a pleasure to have him as our agent and we highly recommend him for anyone looking for an agent for a home purchase"
Ajay Kashnap
"We met Robert at an open house as we were looking to buy a home. At the moment we did not have a real estate agent yet. Robert was very knowledgable, professional, and gave us insight regarding the current housing market. We were impressed with him and asked him to represent us!!!"
Hieu Hang
"Robert helped me look for a property to live in. He is a one of a kind Real Estate Agent and I could not be happier to have met and worked with him. I could not possibly list all of the needs to being a homeowner, but Robert smoothed out every single one them, no matter what it took or what time of day it was. He is patient, diligent and knowledgeable about the market and most importantly, he answers all my calls when I need him. You can tell he is very compassionate about what he does and his clients are his first priority. I have worked with other agents before and I can tell you, he stands out from the rest. I will highly recommend him to anyone I know. Buy or sell, you can definitely count on Robert!"
Dan Tran
"Robert was great! He was helpful throughout the whole buying process. Very quick to respond to any questions we had and made the process easier on us. I would highly recommend Robert to anyone buying a home!"
Vy Dao
"Robert is seriously AMAZING! This is our first time working with him on selling a house and I have nothing but great things to say! He is quick to respond, extremely diligent, and is guided us patiently through dealing with a particularly difficult escrow period. I would gladly work with her again in the future :) Great with communication, very personable, enjoyed working with him. Best agent experience ever Thank you Robert"
Phong Nguyen
"Robert is a very pleasant, responsive high integrity professional. It is a key factor in my decision to work with a realtor. In my experience purchasing my home with Robert as realtor, he showed a great deal of patience and integrity dealing with difficult and what I felt was an unreasonable seller. Selling a property can be difficult on a seller and having Robert work on transaction was key to its success. Robert displayed a calmness, professionalism and integrity wading through the different stages of the contract from start to close of escrow. I appreciated very much having Robert and his broker as my realtor and broker. Robert goes the extra mile for his clients with commitment and diligence to make it happen. I highly recommend Robert."
Ramana Vs
"Robert worked with us for nearly 6 months and helped greatly in our house hunt. He is very dedicated, patient, punctual and knowledgeable about the real estate market in Bay Area. He always answered our questions as first-time home buyers to the best of his capability. Robert sent us tailored house listings every week, visited them with us and provided good home improvement ideas. He helped us place bids on old homes and also lent us guidance on investing in a new construction. We felt extremely comfortable working with him and are grateful for all his efforts in helping us close on our home."
Ashwini Naik
"We were so lucky that we met Robert when my family planed to buy a house in the US. He is the one whom we could trust and rely on. He did had done quite a lot of research and helped us to find out all the fine houses according to our requirements, he was quite experienced, professional and responsible , that he led us to visit every single house in couple of separate periods within almost half a year before we made the final decision. He was super patient, and could always find out solutions to help us out, no matter during the showing period, or the pricing negotiation/bidding and contract signing period, or even after we made the payment and got the house. We became friends now, and would highly recommended him to be your agent, wish you to get the perfect service from him in the near future!"
Liujing Jing