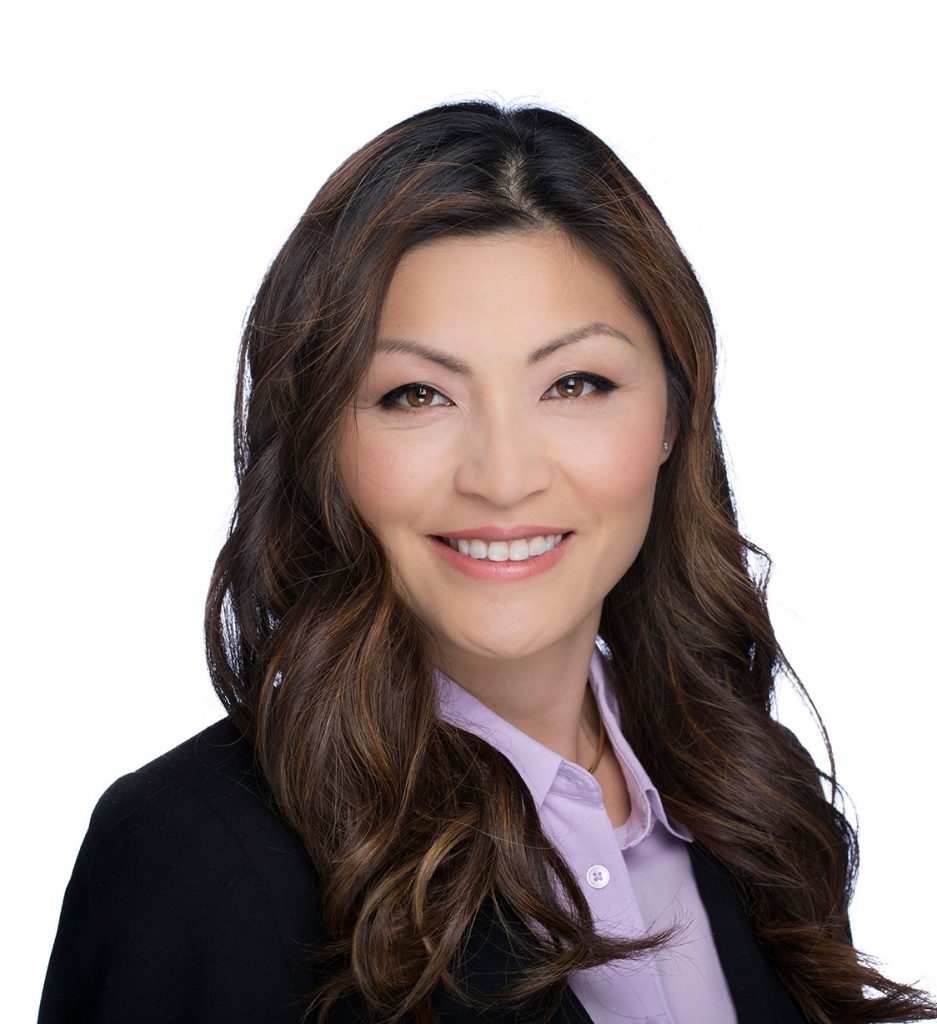 Lily Chow started her professional real estate career at an early age. She jumpstarted her career in the mortgage industry in 1998, following some of the industry's best. After learning the fundamentals of the mortgage industry, she moved her career along to the real estate arena. She began practicing real estate on a full-time basis in 2004. She prides herself in treating all clients with fairness, honesty, integrity and most importantly giving her clients the representation that they deserve. She wants anyone that dealt or is dealing with her to know that she will be their lifetime Realtor and that she can make their real estate dreams a reality.
"Professional, responsive, caring and knowledgeable are a few words to describe our experience in working with Lily. She assisted us with purchasing our "Forever Home" and made what could have been a stressful endeavor easier with her first class concierge service. She was patient with ensuring that we had all of our questions addressed, prompt in her responses and most of all, made us feel extremely comfortable through her open and honest communications exchanges. She comes highly regarded and we are very happy to have gone through this experience with her as our agent"
Tammie Pitkin
"Lily was very respectful. She took time out of her day to meet me at the office and she was kind. I could tell Lily knew what she was talking about. Even though I did not buy a house, she still helped me in many different ways which many other agents didn't. I wish I could give Lily more than 5 stars because she really did help me unlike how many other agents helped me. I would recommend Lily over any other agent I have met with."
Samantha Du
"Lily sold my condo within 5 days of open house and 38K over listing price. Before selling I knew I needed to get some repairs done. She helped me fill out the paperwork with the HOA so that it would be approved and recommended me contractors she has used in the past. She also advised me on what repairs might not be feasible due to the length of time involved and strategically it may go past the hot selling season. I was very happy with Lily's service and valued her advice, expertise, and professionalism and would definitely use her services in the future. I highly recommend!!!! Thank you Lily!!"
Jenny Gee
"Lily was able to sell my property in the time line that she told me and at a price higher than what I expected. She took care of everything from A-Z. Selling a property can be stressful but since the day I signed the listing agreement, she told me to leave the stress to her and that was exactly what happened. The sell was very easy and stress-free. She did everything she said she was going to do and far exceeded my expectations. It was a very pleasant experience for me and I would work with Lily again if given the chance. She is honest, knowledgeable, and hardworking for the benefit of her client. I will refer her to anyone that wants to sell his or her property. If you want a Realtor that will sell your property for a good price, with good service and will look out for your best interest then she is your go to agent."
My Dihn
"My fiancee and I was recommended to Lily from a close friend who knew we were actively searching for a condo to purchase in the difficult San Jose location. It was the best decision of our lives to contact Lily later that day to inquire about her availability. Lily not only walked us through the whole process from beginning to end, she made sure to alleviate any concerns we had on a daily basis. Her responsiveness, expertise, and willingness to help was above and beyond anything we could have ever expected. Overall, she made our stressful life changing situation to home-ownership as quick and seamless as possible. I will continue to praise Lily to anyone that will hear it and without a doubt recommend Lily to my colleagues, family, and friends."
Janjo Mangalindan
"Lily is one of the best real estate agents out there. She is very diligent and extremely knowledgeable of the market and prices. You can see that she clearly loves her job with her excitement and passion it just made us more confident in our search. Lily was able to help us find and acquire our first investment property. We didn't think it can be done in this Bay Area market. That speaks a lot to her ability as an agent in this very competitive market when the inventory is low and we have to compete against people who isn't afraid to bid magnitudes over the asking price since their plans are to live there. We can't wait until we can partner up with Lily for our next property. If anyone is looking to buy or sell a house then I would highly recommend you give Lily a call. "
Josh Lee
"Lily is not only the utmost professional, she is someone who really cares about her clients. I was referred to her by a trusted family friend and I am very thankful for it. We ran into a lot of issues with our purchase that came from the seller's end and the lender as well. Lily guided us through it all and made sure that we did not get overly stressed. Even after the purchase, Lily stays in contact and is current with how things are with our family. I've used different realtors in the past and have never had a relationship with my realtor that extended beyond the transaction. Lily is very successful and well connected in the community. I will definitely have her represent us in future real estate transaction"
Demi Sato
"This review is for Lily Chow. Lily is extremely professional, punctual, and honest. She shared her thoughts in a sincere manner that never felt like she was trying to influence anything and was highly responsive to our calls or emails with a keen attention to our needs. Her advice was more like a friend than a realtor - honest and genuine. When we finally closed on the house, Lily was still assisting us with all miscellaneous details of working with the various parties to ensure the entire process goes smoothly for us. With that being said, I absolutely recommend Lily Chow as your go to real estate agent in the Bay Area. Lily delivered in all aspects from the initial consultation through closing. We value and trust her opinions, and believe she truly has her clients' best interests in mind."
Gilbert Huang
"Lily stands out amongst realtors because she is smart and effective. She quickly divines the individual needs of her clients and zeros in on their priorities and preferences. she's a likeable and friendly person, she's easy to work with, and I wouldn't hesitate to use her services again in the future. Thank you Lily for your assistance in finding my new home! You were very accessible, positive, and knowledgeable throughout the process. Would recommend your services to anyone interested in purchasing in the area. Thanks again!"
Marco Pham
"Lily is absolutely amazing! Her bubbly personality, attention to detail, and responsiveness made my buying experience as smooth as possible. After showing us several homes, Lily helped my wife and I land a great deal in the prime San Jose area. Her persistency in reaching out to selling agent helped set our bid apart in this heavily competitive market. She is highly knowledgeable and has a large network of connections to answer any questions you may have in a timely manner. The broker I decided to use poorly communicated timelines and progress of the loan. Lily proactively reached out to the broker to ensure we had everything we needed to close in time. If it wasn't for Lily, I would've closed 4 days late. On top of that, she also booked all my necessary appointments (inspections, walk through, notary, fumigation) to work with my busy schedule. Needless to say, Lily is the best agent to work with for buying a home. "
Ricky Huyhn